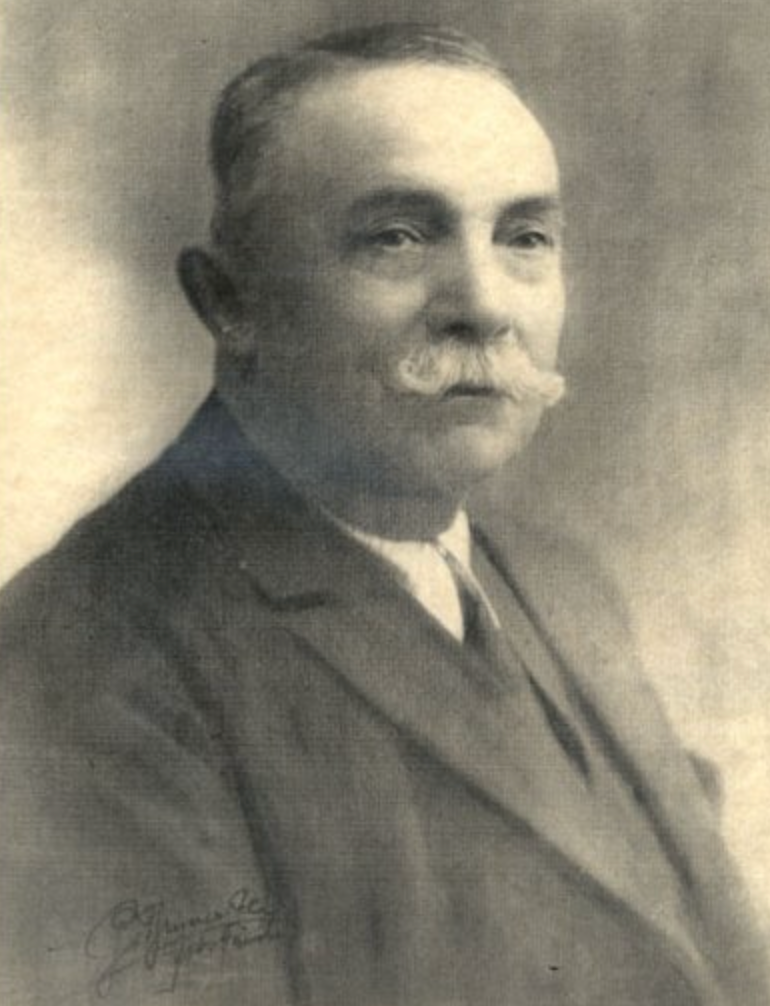 Our story starts here
It was the end of the 19th century, 1888 to be precise, when the progenitor of the Frachetti family laid the foundations of what is now Salumificio Frachetti.
Its story begins with a butcher's shop in Villamontagna, a small town on the slopes of the Calisio, at an altitude of 600 metres. An ideal place, Mr. Frachetti must have thought, the right climate to best season his "luganeghe" with the air of the hills overlooking the city of Trento, close to the city but at the same time away from the noise, in the heart of the then Austro-Hungarian Empire.
In fact, his lucaniche were marketed not only in Trentino, but throughout Austria and Hungary.
Excellent lucaniche, but not only..
Asterio Frachetti, in addition to making excellent lucaniche, also found the time to produce and market wines and grappas and even manage a tavern.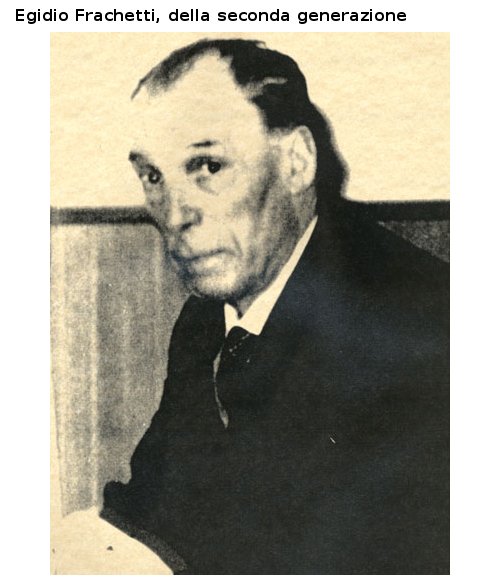 The Second Generation
In about 1920 the management changed hands to his son Egidio who transformed the production of cured meats from a seasonal activity (lucaniche were made only in winter) into a real "cured meats factory" that works all year round.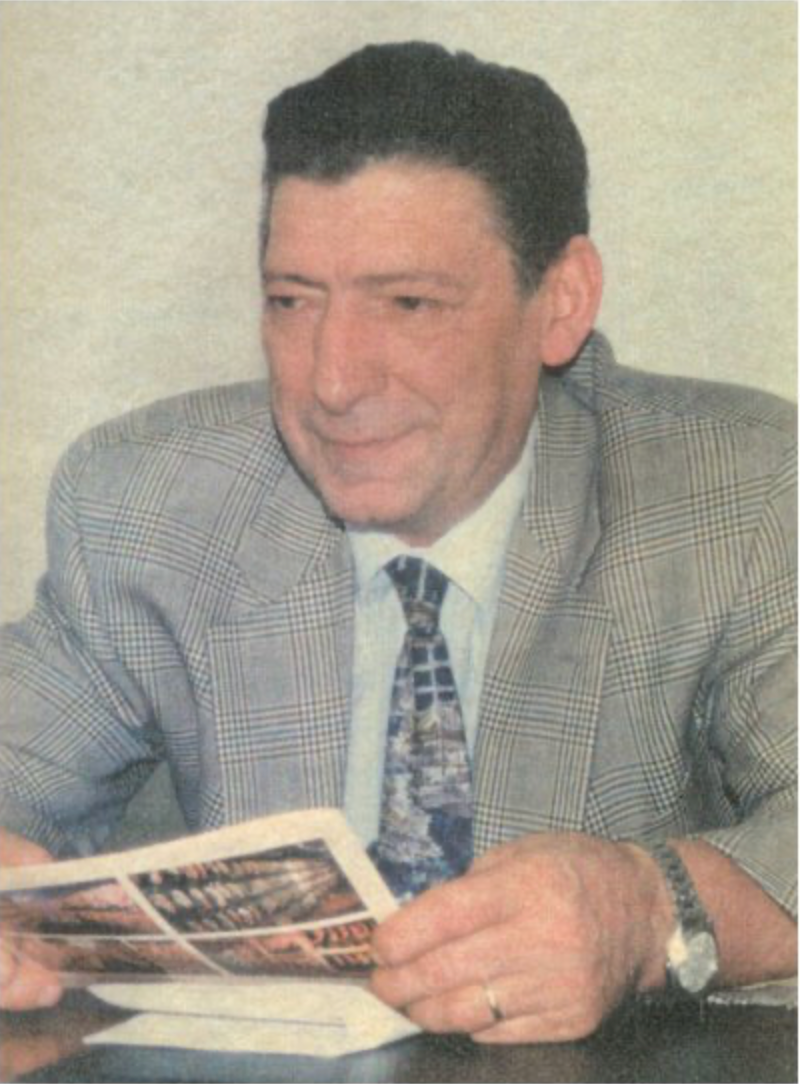 The third generation
The years pass and even Mr. Egidio finds himself passing the company into the hands of his son Giancarlo who has the task of carrying on a company that now boasts almost a century of activity but which at the same time also has to cope with "modern" needs.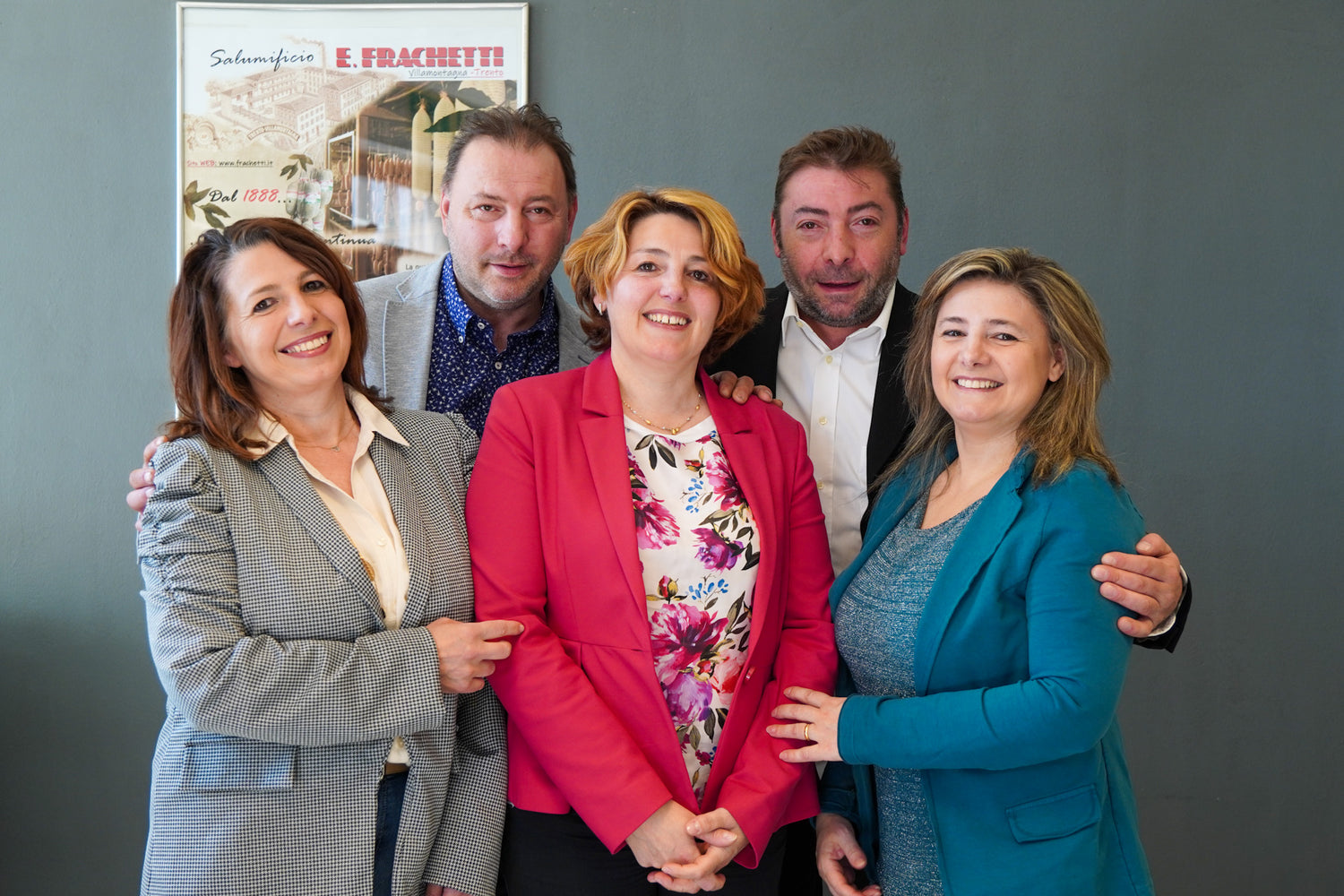 The fourth generation
And so we come to the present day: the Salumificio Frachetti, while always remaining in its original position, but modernized and restructured, can boast of having exceeded 120 years while always maintaining its characteristics, that is, healthy and genuine Trentino products still made by hand but in compliance with current health and hygiene standards.