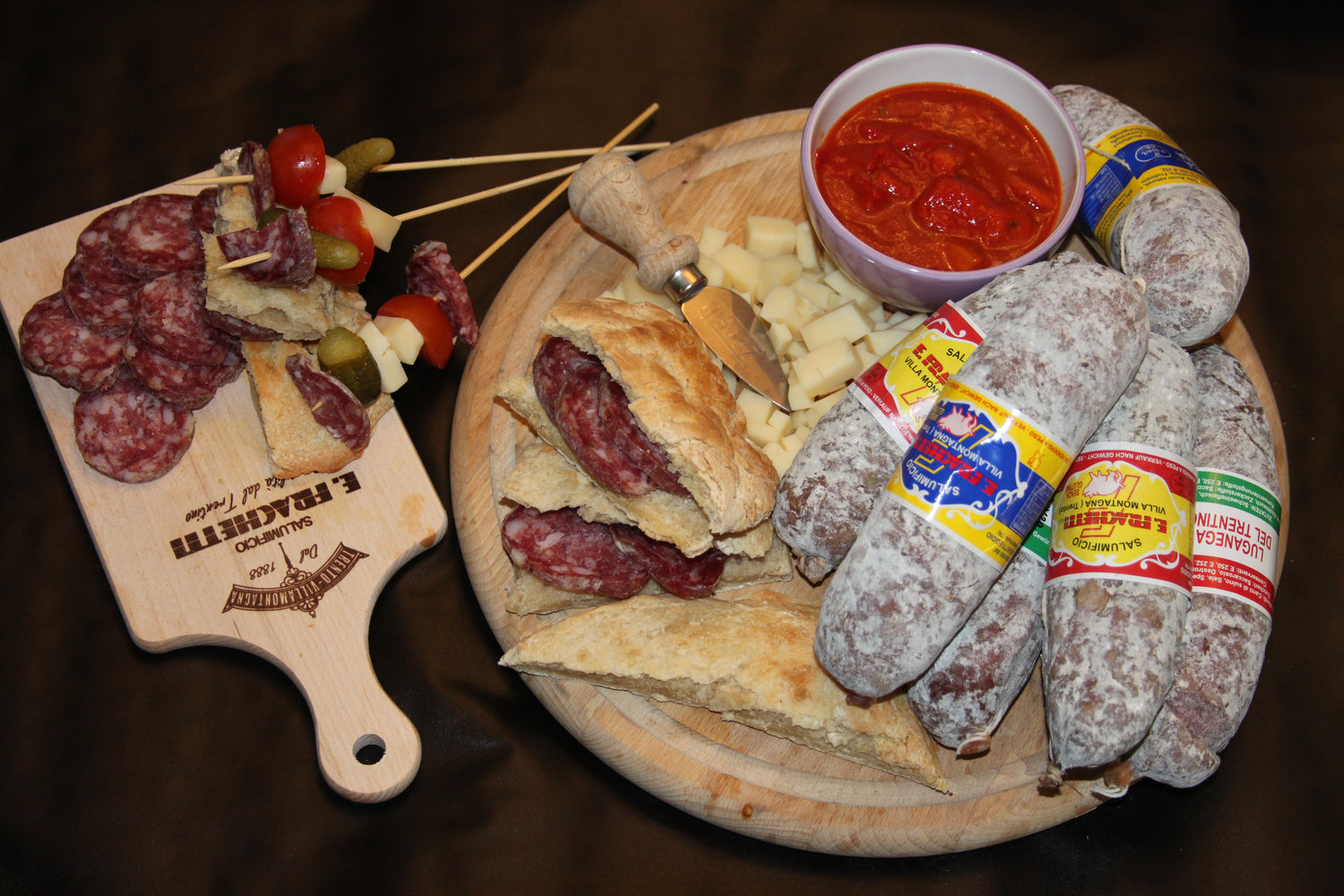 La qualità del Trentino
Prodotti Scelti accuratamente, con una preparazione maniacale, scopri ora i nostri prodotti qualità del trentino!
Scopri Ora
Welcome to the Family
It was the end of the 19th century, 1888 to be precise, when the progenitor of the Frachetti family laid the foundations of what is now Salumificio Frachetti.
Its story begins with a butcher's shop in Villamontagna, a small town on the slopes of the Calisio, at an altitude of 600 metres.
In fact, his lucaniche were marketed not only in Trentino, but throughout Austria and Hungary.
Find out more